about me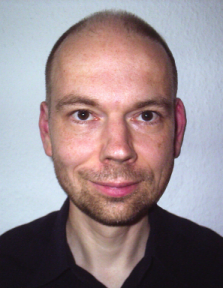 I've been always into computers and technics. The wish to share this fascination often turned into explanations or help.
So my first side job to support my studies in the technical support hotline of a pay TV matched this aspect. It thought me a great deal of things like for example how to get needed info from a customer or how to react to frustrated callers (imagine a soccer fan who can't watch a match). I went from 1st, 2nd, 3rd level to email support and clarification cases. And finally ended up in process optimization for the technical customer support service.
In my spare time I often tried to help people in forums. Not only with TV reception but also with PC games I played. That way I became a voluntary moderator for some PC game forums. When the pay TV company moved their office I was offered a tester job by a game publisher.
Testing games fascinated me right from the start. I could incorporate my support experiences and feedback from the forum and learned a lot about game development for different platforms. Since then my range of tasks have been broadened as a lead tester and with test automation. Employers changed (this is a fast-paced industry). But I still like the mix of tasks Quality Assurance provides.
Since I am always interested to optimize work processes, the product and generally trying to help I was often assigned to tasks outside of my normal ones. Like to train new agents/testers, create tools (installer, settings editor, satellite receiver GUI simulation, etc.), administrate the support forum, be part of the exhibition stand staff, support the audio director during voice over recordings or visit external developers in a different time zone to improve communication.
To clear my mind I run and swim. Especially during longer runs at the weekend I can let my mind flow.